Parish Church
The Saint Mary of Assumption church of Benifallet is located in the main square of the village, built in 1635. Of neoclassical style, it dates back to between the 16th and 19th century. It is a detached building with a single nave with buttresses and side chapels. The façade has a symmetrical composition, with a central body where the access door to the church is located. The door has a semicircular arch and very sober decorative elements. It was supposed to have two towers, but one of them was never erected and the other one, where the bell tower is, suffered damage during the Civil War. It has a tiled double-sloped roof. Over the main door there is a rose window and lateral windows in each of the chapels. The Civil War also damaged the main altar, of Baroque style.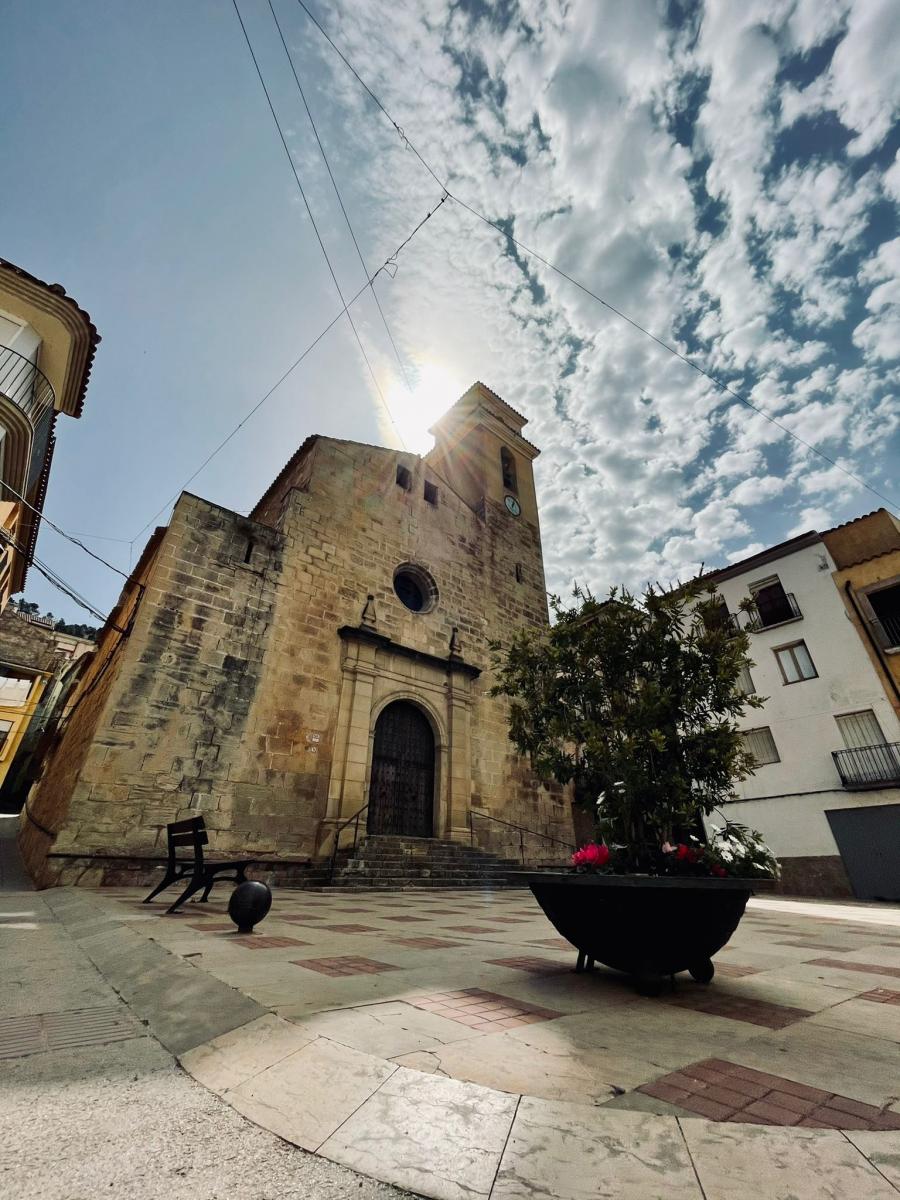 13th Century Madonna
It was found by chance hidden under the grounds of the church in 2006. It is a 13th century Madonna, a polychrome wood carving, of romanesque and gothic transition style which, according to experts is "extraordinary" as there have not been many findings from the romanesque era in the Terres de l'Ebre region or the "New Catalonia" in general. The carving is 86cm tall and 35cm wide and it represents the crowned Virgin Mary, in a very hieratic frontal position, very characteristic of the romanesque style. On the contrary, the folds in her tunic and the fact that she is holding her mantle with her left hand are more characteristic of the gothic style. The statue is missing her right hand, which makes us think she was probably holding the Christ Child, also missing. 
 
There is an inventory of the art of the diocese of Tortosa made in 1935 by Bishop Manuel Milian Boix, which speaks of a wooden carving of the Virgin in Benifallet that the religious dated to the fourteenth century, and states that everything indicated that it had been repainted. Thus, it is most likely that this found Virgin was hidden during the turbulent years of the Civil War under the floor of the hermitage, to save it from burning. What is surprising is that after the war no one remembered her again, perhaps because everyone thought she had been burned as well, until in November 2006, as if by a miracle, the coincidence made her reappear, as a result of a routine construction to change the floor of the hermitage of the Mare de Déu de Dalt.
For security reasons, the church in the heart of the village chose to keep it instead of the hermitage, the original spot where the carving was. On 31 January 2009, it was installed in a security window with an alarm in a side chapel in the parish church of Benifallet.